Those things spoken in secret and those things planned in secret will be revealed before they are put in motion.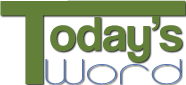 They will be declared from the housetops for all to see and hear and the hand of the Lord will bring righteousness from the heavenlies and His Light will raise up those righteous ones to remove the wickedness. Angels of the Lord, I release and loose you to go and reveal the truth and set people free– to bring justice to this nation and other nations who have been brought under bondage by the wicked ones. Silence the terrany by the righteous indignation of God's people. Bring light to all who hear the words of the Lord.
I declare freedom to all who seek freedom.
Illegals: flee from this nation. Go and proclaim freedom in your own country. Bring God's Word to your people and set your governments in order. Be not afraid of those who speak loud and exalted words for they are as a puff of wind, smoke having no strength to carry on with their wicked works. Sing of the mighty works of God for He is on the side of goodness and righteousness.
Those who know HIM shall do great exploits.
The Words of the LORD. they are Life and Light to the people who hear Him. LISTEN! Listen to His message and wisdom shall come up before you and give you direction as to who you shall vote for and need and want for this nation. Follow My direction says the Lord. Hear My Words that come from your heart. Speak up and do not follow or gather with those who have no direction. Listen and do what is being given you …Word for Word.
through Shirley