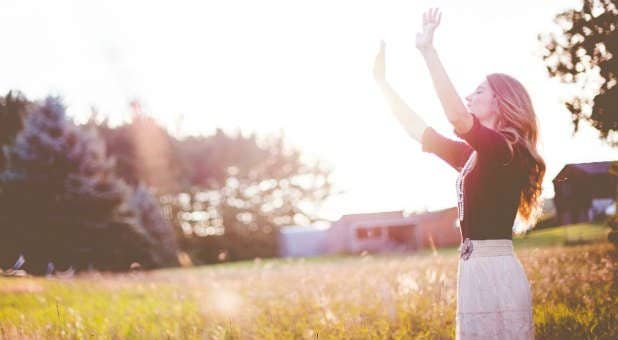 I am the righteousness of God in Christ Jesus. I am reigning as a king in life through the one man Jesus Christ the Messiah. In Jesus' Name I declare by faith I walk in divine favor. I have supernatural increase, I have promotion, I have all petitions granted, the blessing and favor of God is on my life. Every morning when I arise I will speak and expect divine favor to go before me and surround me as with a seal with good and pleasures forevermore. Doors are now open to me that men have said are impossible to open.. No obstacle can stop me. No hindrances can delay me in Jesus Name.
I am honored by my Father as I receive genuine favor that comes directly from God. I am special to Him I am the object of His affection. I am the apple of His eye. I am blessed I am highly favored of the Lord in Jesus' Name. Amen So Be It. I command the morning to take hold of the earth and shake the wicked out of it. I have dominion over the devil in the morning Let the morning rejoice in Your presence. I receive Your beauty and kindness every morning The Lord reigns Let the people tremble Lord I receive your Kingdom because it is your good pleasure to give me the Kingdom. Every knee shall bow You are the fire of God.
Lord release your fire and burn up the darkness. Light the fire in my hands to cast out devils and heal the sick Let your face/fire burn up the darkness. Light the fire in my hands to cast out devils and heal the sick. Let your fire burn in my eyes, my heart, my mouth, my belly. Make my tongue to preach releasing all anointing to richly heal and save. Let all men come before you on bended knee searching your heart, your soul and forgetting all sin for My Son has pleasure in His people. Let the Light of God bring salvation in their lives as your Truth is setting them free, parting the darkness and burning up all unrighteousness. I see tongues of fire. Deliver me with your fire. Surround me with your fire and your glory. Protect me and cover me. Purify my life with your fire. Let your flames burn up the wicked spirits.
I break every curse satan has caused in my life. Lord break every curse spoken against me in the Name of Jesus I break all rebellion that would cause me to rebel against the Holy Spirit. I break all curses of death. I break all covenants made by my generations in the past I break all agreements with hell. I am one Spirit with my Father, God. I bind and cast out any demon through divorce. You shall decree a thing and it shall be established for you and light shall shine on your path. I declare I will experience God's faithfulness I will not worry. I will not doubt. I will keep my trust in God knowing He will not fail me.
I will give birth to every promise God put in my heart and I will become everything God created me to be I release the Sword of the Lord against my enemies. Let Your enemies fall by the Sword of the Spirit. Send my angels to fight my battles I release the sword out of my mouth I release the arrows of the Lord in my life. The Lord's deliverance in my life. Ordain and release your arrows against my persecutors Shoot out your arrows Send your arrows to go forth and pierce them through. Release your vengeance on my enemies.
I am redeemed from the curse of the law I destroy all curses and cast them down I break off all curses I have spoken over my life in the Name of Jesus Christ. I command all hereditary spirits of lust, rejection, anger, hatred, confusion, failure and poverty out of my life in the Name of Jesus. I break the life of generational spirits and release them I release all unbeliefs from my ancestors in the Name of Jesus Christ Through Jesus all my ancestors are blessed. I break every released curse activated in my life.
Release your holiness Let your judgment come morning by morning against my enemies I pray you will come with the rain, the former and the latter reign upon the earth. Lord reign down on me Lord visit me every morning; awaken me morning by morning. You visit me every morning. I will not be afraid of the arrow nor the terror that comes by night Show forth your salvation day by day.
I bind any attack on me at night I take authority over all and every demon that comes at me and my family at night. I bind and rebuke every spirit and pestilence I will rest at night cause the Lord gives me sleep Angels guard and protect me at night in the Name of Jesus. Lord give me deliverance in the night season let my reigns instruct me in the night season Your song shall be with me in the night. I will meditate on You in the night watches I receive your faithfulness in the night I bind and take authority over all nightmares and demonic dreams in the Name of Jesus.
Aman and so be it.
Source: Bill Winston